Photos by Sara Pettinella
FUNDRAISER for OTONOWA JAPAN TOUR 2016
Powered by San Jose Jazz
Friday, August 26, 2016 from 7pm-10pm
at
Piedmont Piano
1728 San Pablo Ave, Oakland, CA 94612, (510) 547-8188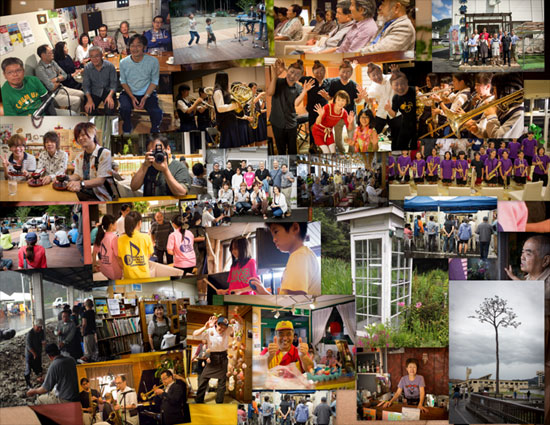 Having toured Northern Japan in aiding the relief efforts there, Otonowa (Sound Circle) will be performing jazz interpretations of Japanese folk and pop melodies, employing traditional Japanese instruments to compliment the standard jazz quartet instrumentation. It will be an evening of music, discussion of the group's ongoing mission, light snacks and beverages highlighted by an "open cash sushi bar," by Ao of Sushi Zone with proceeds being donated to this endeavor.
OTONOWA
Akira Tana — Drums & Leader
Masaru Koga — Sax, Flute & Shakuhachi
Art Hirahara — Piano
Noriyuki "Ken" Okada — Bass
Saki Kono — Guest Vocalist & Tour Coordinator

OTONOWA JAPAN TOUR 2016
Sep 30 - Iwaki, Fukushima
Oct 1 - Iwaki, Fukushima
Oct 4 - Ofunato, Iwate
Oct 5 - Otsuchi, Iwate
Oct 6 - Otsuchi, Iwate
Oct 8 - Ishinomaki, Miyagi
Oct 10 - Osaka
Oct 11 - Kobe
Oct 12 - Kyoto

More dates TBA

Watch the beautiful documentary film created by Sara Pettinella to re-experience our Japan Tour 2014!