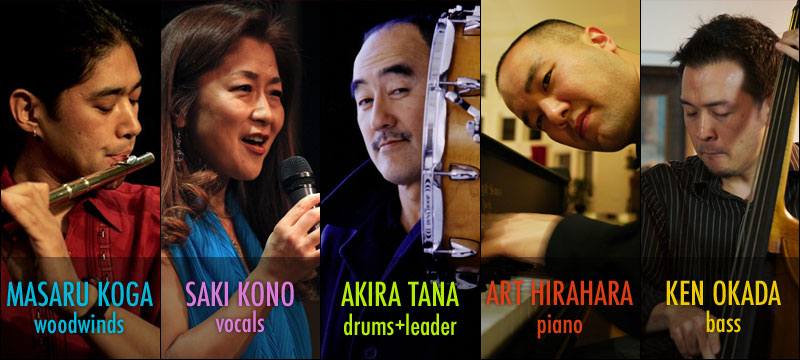 Masaru Koga
Woodwinds/Percussions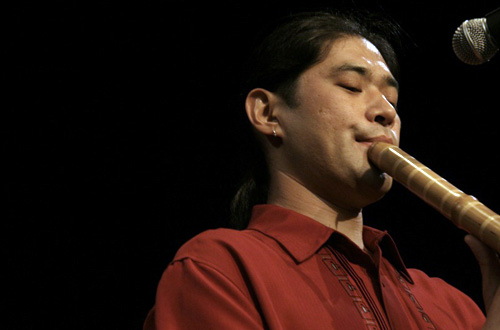 Award-winning, multi-instrumentalist, Masaru Koga considers himself a product of the Japanese corporate globalization movement of the 1970's. Born in Chiba, Japan, his childhood and teenage years were spent living in Japan, the U.S. and what was then West Germany. His current and longest place of residence has been the San Francisco Bay Area, where he has been a part of its musical community for the past 15+ years.
Having been raised in a music-loving family, Masaru grew up immersed in many different types of music. At a very young age, he took deep interest in jazz music, listening to legends like Miles Davis, Charlie Parker, Louis Armstrong, Dizzy Gillespie, John Coltrane, and Sadao Watanabe. His first musical endeavor was on the trumpet at age 11, and he later switched to the alto saxophone.
Masaru has a BA degree in Improvised Music Studies from San Jose State University in 1995, where he intensively studied and explored music traditions of different cultures around the world. He has traveled, recorded, and performed nationally with artists such as Hafez Modirzadeh, Francis Wong, Anthony Brown, Royal Hartigan, John Carlos Perea, Wayne Wallace, Kat Parra, and Fred Ho.
Masaru is also the director of SambAsia, an award-winning San Francisco-based community samba school, teaching and performing Brazilian drums.
In December 2010, Masaru received the "The Latin Jazz Corner Best Of 2010 Awards" in the "Latin Jazz Flautist Of The Year" category.
Masaru's goal is to create music that respects traditions and goes beyond styles and idioms, to ultimately help diminish all forms of social boundaries.